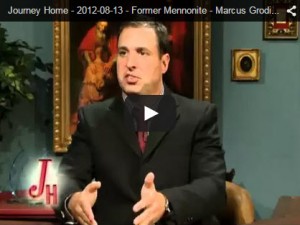 Mr. Peterson has over 25 years of experience as an award-winning and record-setting national corporate advertising executive and entrepreneur. His prior marketing, advertising, and management experience includes: American Hospital Supply Corporation; Thomas Publishing Co., IDX Systems Corporation, Phoenix Medical Management, Peterson Sparks, Inc., and Peterson Advertising Corporation.
While on a Catholic retreat in 1997, Mr. Peterson had a profound reversion experience in his Catholic faith. Soon afterward, he received a vocational calling, and eventually founded Catholics Come Home, Inc. and VirtueMedia, Inc., educational not-for-profit apostolates, dedicated to promoting Catholic evangelization and the sanctity of human life.Mr. Peterson speaks at National Catholic Conferences and pro-life events throughout the United States and internationally,and has presented at the Vatican and the United States Conference of Catholic Bishops. He has also been featured in hundreds of media outlets, including EWTN (Journey Home, LIVE, Bookmark), Fox News, and on many Catholic radio stations.
Mr. Peterson and the media apostolates he directs are regularly featured in Our Sunday Visitor, The National Catholic Register, Legatus Magazine, Columbia Magazine, Envoy Magazine, and in numerous other Catholic print publications, blogs, and websites.Mr. Peterson received a B.S. degree in Marketing, Summa Cum Laude, from Arizona State University (1983). He continued in the MBA program at Arizona State University"s School of Business, (1984-1985).