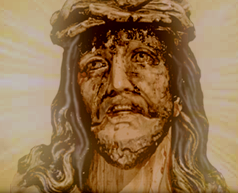 Click here to watch this new amazing video of the Statue of Jesus that Weeps Tears of Blood. There is no explanation that science can offer for this.
WATCH the whole video on DVD – http://store.loveandmercy.org/dvd-science-tests-faith-english/
LIKE our Facebook page to be the first to view more incredible videos.
SHARE this video with your friends to help spread the word!