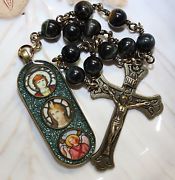 This is a defense of our Catholic faith that is taking place on our Catholic Brothers For Christ Youtube account where we posted the videos from the 2015 North Texas Catholic Men's Conference. Father Larry Richards' "Be A Man" video seems to be causing quite a bit of controversy.
25EllisDee25 response to +Catholic Brothers For Christ: "Rome was a good example. Many historians believe the social promotion of abortion and homosexuality lead to the collapse of Rome because both minimized the number of soldiers needed to replenish the ranks of the troops. "
if you want to guess why rome fell, the person who has done the most research on this is Edward Gibbon, who also wrote a book on this very subject. Since you seem to like wikipedia, if you look there on the fall of rome, you will see this passage::
The tradition positing general malaise goes back to Edward Gibbon who argued that the edifice of the Roman Empire had been built on unsound foundations to begin with. According to Gibbon, the fall was – in the final analysis – inevitable. On the other hand, Gibbon had assigned a major portion of the responsibility for the decay to the influence of Christianity. well, well well. raises eyebrow
Catholic Brothers For Christ response to 25EllisDee25: It is amazing the teachings of Jesus to love your enemies destroyed a nation that killed its enemies. Perhaps love is more powerful than hate. Maybe there is a God and His name is Jesus.
Luke 6:27-36English Standard Version (ESV) 27 "But I say to you who hear, Love your enemies, do good to those who hate you, 28 bless those who curse you, pray for those who abuse you. 29 To one who strikes you on the cheek, offer the other also, and from one who takes away your cloak do not withhold your tunic[a] either. 30 Give to everyone who begs from you, and from one who takes away your goods do not demand them back.31 And as you wish that others would do to you, do so to them.
32 "If you love those who love you, what benefit is that to you? For even sinners love those who love them. 33 And if you do good to those who do good to you, what benefit is that to you? For even sinners do the same. 34 And if you lend to those from whom you expect to receive, what credit is that to you? Even sinners lend to sinners, to get back the same amount. 35 But love your enemies, and do good, and lend, expecting nothing in return, and your reward will be great, and you will be sons of the Most High, for he is kind to the ungrateful and the evil. 36 Be merciful, even as your Father is merciful.
The teachings of Jesus spread world-wide and are still going strong.